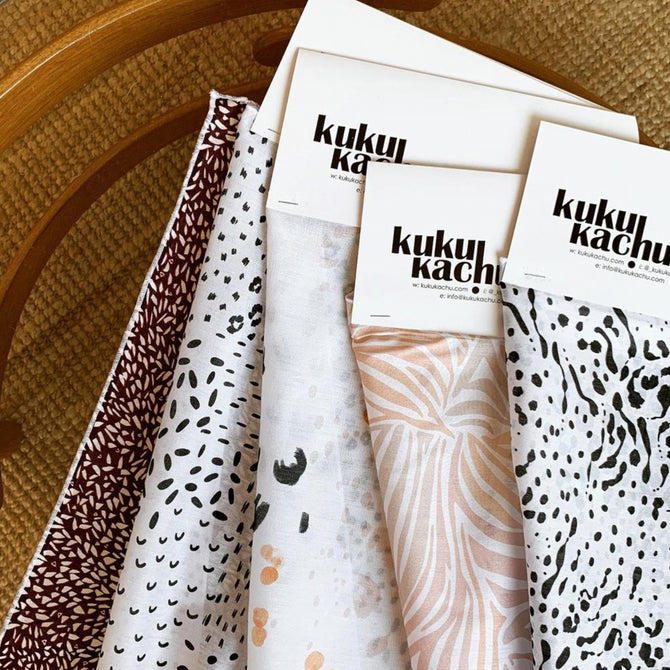 EXCLUSIVE TEXTILE DESIGN
Team Kukukachu artworks are focused on fashion textile trends that won't age. Created to last a lifetime of timeless trends our collections offer great staple florals, tropicals, bohos, stripes, ditsies and just pure wow.
If you're after the most sustainable approach, check out our minimal collection which has been mindfully designed to help minimise waste in the Digital & Screen Printing processes. They are designed to let the base cloth shine in all its natural glory, focusing on minimal colour and or fine detailing to give them that wow factor.